Have Bed Bugs Moved Into Your Tampa Bay Home?
When it comes to pest infestations in your home, many people rank bed bugs as the worst of the worst. Even the knowledge that they don't spread any diseases doesn't make the idea of a bunch of tiny bugs living in your bedroom and feasting on your blood as you sleep any less horrifying.
Just because they don't spread diseases doesn't mean they don't cause other problems. Bed bugs will cover you in itchy bites, they breed rapidly, and they are very difficult to eliminate. If you think you have bed bugs in your Tampa Bay house, the smartest thing you can do is contact Green-Tech Termite and Pest Control immediately. We have been solving pest problems in Tampa Bay for over 40 years, and we have the knowledge, skill, and experience necessary to fully eliminate your bed bug infestation.
Bed Bug Control From Green-Tech Termite And Pest Control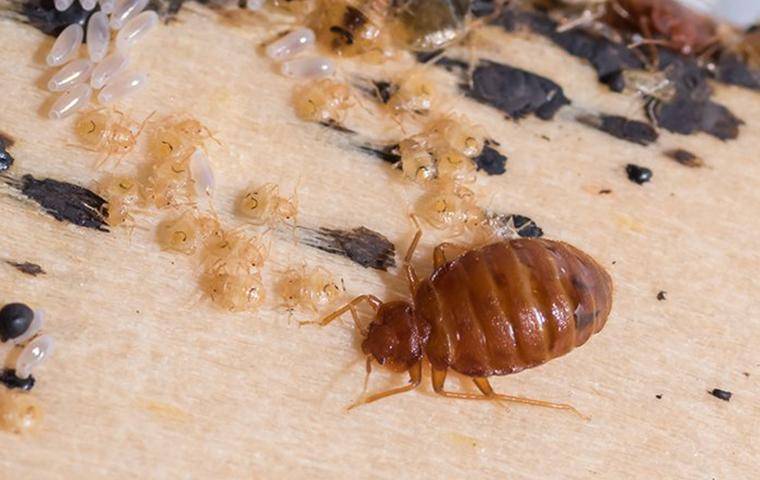 Inspection
We begin your bed bug control with a detailed inspection of your home, focusing on all the areas where bed bugs commonly spend time, including:
Drywall

Headboards

Bed frames

Baseboards

Furniture

Mattresses

Cluttered areas

And more
Treatment
Once we understand where the bed bugs are spending their time in your house and how large the infestation is, we'll move on to the treatment phase. We apply a liquid treatment in every affected area of your home. Depending on the findings of our inspection, we can offer you a whole house treatment or treatments done on a room-by-room basis.
We also offer mattress encasements for an additional fee. We'll install the encasements on your mattresses. These prevent bed bugs from getting into your mattress.
Follow Up
Our bed bug control service is guaranteed and warrantied. We will return to your home as many times as necessary to eradicate your bed bug infestation. Typically, one to two follow-up treatments are required to eliminate your infestation completely.
A Good Night's Sleep Starts With Green-Tech Termite And Pest Control
If bed bugs get into your house, they steal your peace and your ability to sleep well at night. With Green-Tech Termite and Pest Control, you get guaranteed bed bug control services to eliminate your bed bug infestation in its entirety. Contact us today to request a free quote and be on your way to a bed bug-free home.
Learn more about our home pest control and commercial pest control solutions.
Request Your Free Inspection
Complete the form below to schedule your no obligation inspection.