Your Tampa Bay Lawn Has Never Looked So Good
Maintaining your lawn so that it stays healthy and beautiful is a difficult job. Here in the Tampa Bay area, lawn care is a year-round job, and it requires a lot of time and knowledge to do it well. If you don't have the time, the skill, or the desire to make sure your lawn is getting the nutrients it needs, eliminating the pests that can destroy it, and keeping the weeds from choking out the good turf, Green-Tech Termite and Pest Control is available to do it for you. We offer a lawn spraying service that provides the full-service care you need to make your lawn the lush and thriving area it was meant to be.
Lawn Spraying From Green-Tech Termite and Pest Control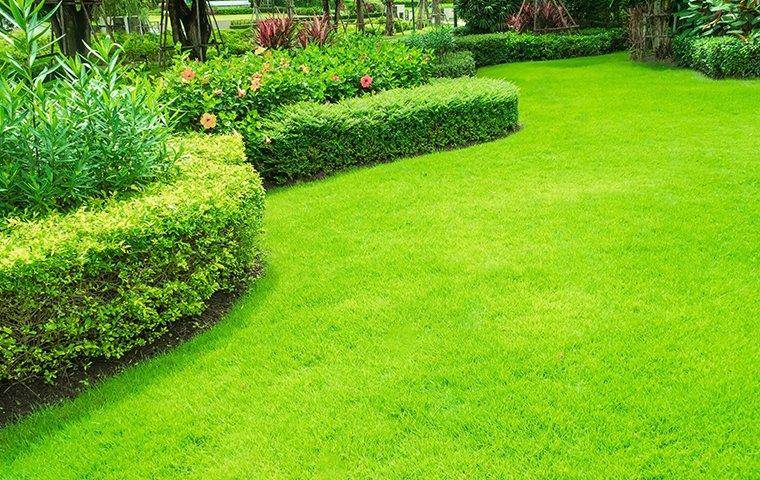 Our lawn spraying service truly takes all of your lawn care needs into account when providing you with our services. We'll begin by analyzing your lawn, its appearance, the soil, and more to determine what steps we need to take to maintain a lush, healthy lawn.
The services we offer include:

Fertilization throughout the season

pH balancing and lime services

Outdoor pest and grub control

Control of crabgrass, weeds, and insects, as needed

Continued analysis of soil and lawn appearance

Ensuring your lawn has essential nutrients for drought recovery in the summer
With our comprehensive services, you won't have to worry about your lawn being anything less than healthy, beautiful, and thriving. As always, we use eco-friendly products that are safe for your family and the environment.
Your Lawn, Only Better
If you've struggled to keep your lawn looking its best, don't throw in the towel. Call Green-Tech Termite and Pest Control. Our lawn spraying services are a simple way for you to relinquish control of trying to maintain a green, healthy landscape on your own and putting it into the capable hands of professionals with over 40 years of experience. Contact us today to request a free lawn care quote.
Learn more about our home pest control and commercial pest control solutions.
Request Your Free Inspection
Complete the form below to schedule your no obligation inspection.