Stop Mosquitoes From Taking Over Your Tampa Bay Yard
Mosquitoes are one of the most irritating pests on the planet, and they are also one of the most dangerous. Although some mosquito-borne diseases are not a problem in the United States, worldwide, mosquitoes are the deadliest animal on Earth, and there are still plenty of illnesses they can cause right here in the Tampa Bay area.
Keeping mosquitoes off your lawn can seem like an impossible goal. However, with the help of Green-Tech Termite and Pest Control, you can have a largely mosquito-free yard so that you can enjoy your time outdoors without the annoyance of buzzing mosquitoes and without the worry of what might happen if you get bitten.
Mosquito Control From Green-Tech Termite And Pest Control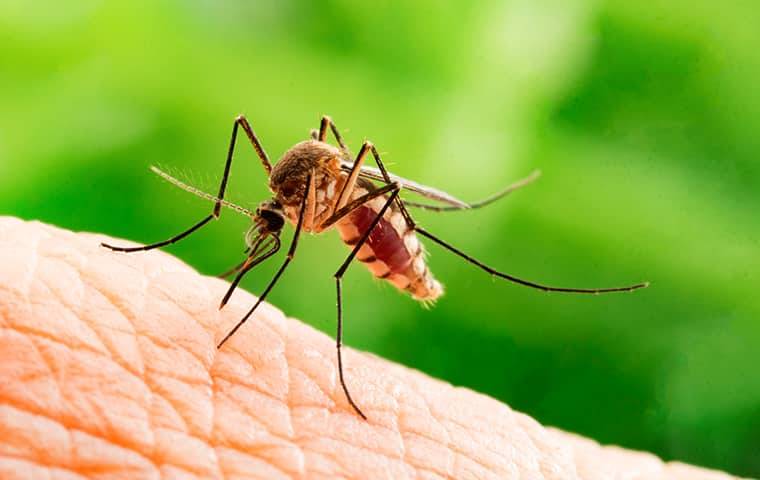 At Green-Tech Termite and Pest Control, our mosquito control services require the cooperation of both the service technician and the homeowner in order to get the most effective results. We first inspect your property, looking for harborage areas and conducive conditions that allow mosquitoes to thrive.
Upon completing our inspection, we'll meet with you to discuss the conducive conditions and make recommendations about eliminating and preventing them. For example, mosquitoes require standing water to breed, so eliminating any area of standing water that you can find on your property will greatly help reduce the mosquito populations in your yard.
Once we've discussed with you what you can do to aid in the mosquito control process, we'll continue on with our part. We offer a mosquito spray service that we apply around the entire perimeter of your property. During the application, we focus on the following common harborage areas:
Shaded areas

Shrubbery

Tall grasses

The underside of tree leaves
Our mosquito spray dries in just 30 minutes and provides weeks of protection against mosquitoes. We recommend having monthly treatments performed for continued results throughout the mosquito season.
Protection & Peace Of Mind For Your Tampa Bay Property
Mosquitoes can make a pleasant evening outside turn into a race for the safety of the indoors. Instead of fighting a losing battle against them, why not let the professionals tackle your mosquito problem? With our mosquito control service, Green-Tech Termite and Pest Control can drastically reduce the mosquito populations on your property so that you can go outside and stay outside. Contact us today for your free quote.
Learn more about our home pest control and commercial pest control solutions.
Request Your Free Inspection
Complete the form below to schedule your no obligation inspection.